Europe
Published on October 3rd, 2016 | by SSadmin
0
Apres Ski? How about Apres Spa!
Thinking a ski holiday means having to spend every day out on the slopes tiring yourself out just so you can have a extra chocolate or two? Oh no no no! Any veteran of a ski holiday will tell you that it's all about hot tubbing in the snow and treating yourself to a spa or two.
Don't belive me? Let's go on a mini tour of the hottest ski spas around Europe!LE CHABICHOU – COURCHEVEL
I'll take a tip in here thanks. The swimming pool and spa at Le Chabichou is just remarkable. It has everything you'd imagine from a modern spa and offers a very special Chabiforme Ski Repair treatment, that encompasses a body massage and well deserved foot rub.
LES FERMES DE MARIE- MEGÈVE, FRANCE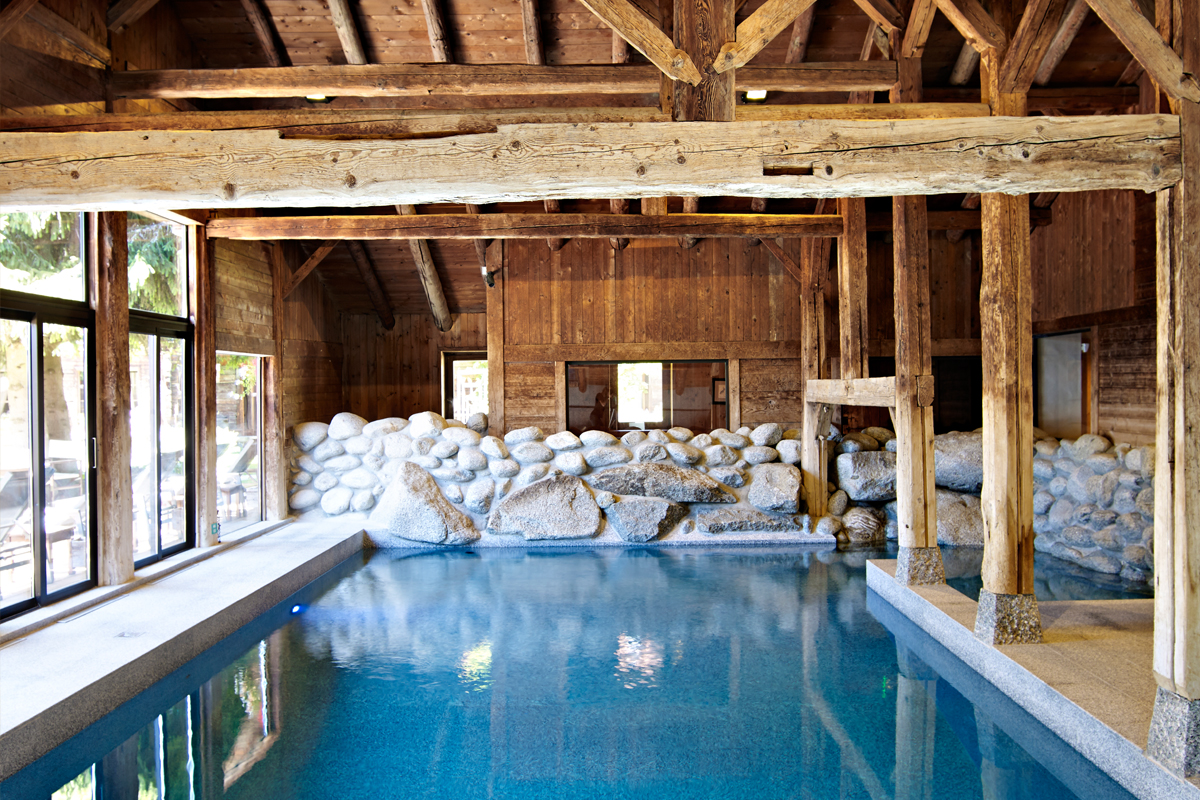 The Pure Altitude Spa is neatly tucked in the hills of the resort and offers guests access to an Indoor Pool, Indoor Lap Pool, Indoor Jacuzzi, Outdoor Jacuzzi, Outdoor Sauna ,Dry Sauna, Wet Sauna, Steam room & Japaense Ofuro baths, to name but a few of their amenities.
Highly recommended for anyone who would prefer a spa day out over getting in a fight with their skis.
LES BARMES DE L'OURS – VAL D`ISÈRE, FRANCE
An old favourite of mine (Val D'Isere) is one of the top ski spots in France and isn't that well known for having a vast range of exterior activities for guests. Saying that though, a day sitting in the spa at Les Barmes and you'll be forgiven for not knowing what a slope is after a few hours in the Jacuzzi.
This space is going for a Japanese Zen style theme (notice the warm wood, trees and rock formation in the pic above)  and has a glass ceiling roof. The spa stays open late in to the evening as it promises a night under the starts without having to venture outside in just a robe.
Hotel Aurelio Lech – Austria
It can be find to find a good spot to swim on a ski holiday. If you're the type of person who needs to start off the day with a good few laps then the full length pool at Hotel Aurelio Lech will do the trick. It's reserved only for the serious swimmer and doesn't allow people in for just a quick splash.
Coeur des Alpes – Zermatt
Of course I'd be very silly if I didn't include at least one outdoor hot tub in this list. And while it may only be for those who can handle tip toeing in and out of their cabins and getting their feet wet (and freezing), sinking in for a good look soak at the hot tub at Coeur des Alpes will certainly refresh anyone tired a day of skiing.